Question : How to Schedule an SMS Campaign?
Schedule SMS in Advance with Mailpro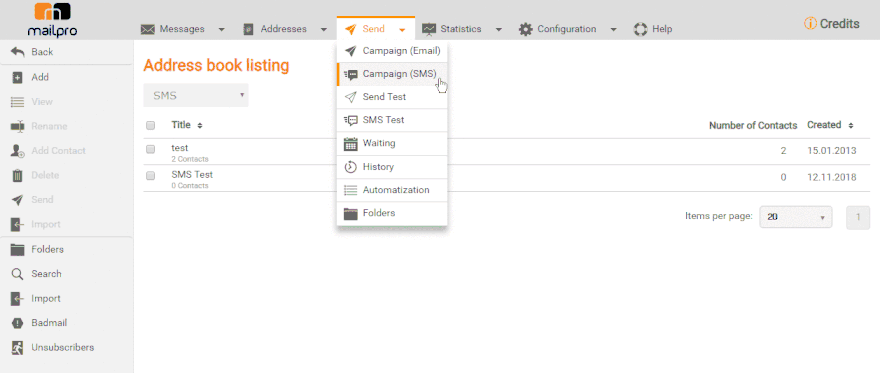 With our Scheduling SMS Functionality you can stay on top of your SMS campaigns by organizing and scheduling your SMS in advance. Schedule your SMS campaigns by clicking on the date and hour on which you want your sending to be made, and we will automatically send your campaign for you on the chosen date to make sure your campaign remains always effective.
When inside your Mailpro Account, go to Send SMS campaign and then choose your date and time of choice
Use our Automatic SMS Functionality for Automatic Birthday SMS, Automatic SMS for Meetings, Automatic SMS for Appointments, or for whichever recurrent dates you need.
Don't have a Mailpro Account yet? Subscribe now and start enjoying all of our functionalities.
Mailpro lets you manage your SMS campaigns and Email Marketing campaigns all from one place. Check our Bulk SMS prices.
How can I help you?